Amy Clarke spent the past year with us and has now returned to her final year studies at Ulster University.
We spoke to Amy just as her Software Engineer Internship was coming to an end and gained some fabulous insights into her year-long journey.
How has your year as a Software Engineer intern at Liberty IT been?
I'd been at Liberty IT on 6th form placement (I had only just moved schools, and the girl I did the placement with, well, we're still friends now!), so coming to do my year as an intern was great as I had some idea of what to expect.
It's been a really informative and enjoyable year where I've done a lot both in and outside of my team. I've had so many great opportunities to try things unrelated to my day-to-day tasks while also finding the work I do in my team really interesting. I'll definitely miss working, especially getting to work with different technologies every day - as well as the fun atmosphere and my supportive colleagues!
Overall, my software engineering internship at Liberty IT has been an exceptional experience that has contributed significantly to my growth and learning.
What have you learned within your daily work?
I had never worked using agile before – I learned a bit about the concept in uni but hadn't had the chance to work with it in practice. Agile has been more interesting and easier than the waterfall method I had used previously. I had also learned things like version control systems and project tracking, but had no idea how to really use these until I worked with my team at LIT.
Over the past year I've been able to use new technologies too, working with Node.js, AWS technologies and doing unit testing using Jasmine, and learned how to integrate different technologies together. I've learned great coding practices from other people on my team too – like how to use clean code and do high coverage testing.
What else have you been involved in during your time here?
Last August I joined the LIT team at Belfast Pride. Not long after this, the Pride @ LIT committee was set up, so I joined it and took on the role of Comms Lead. We launched the committee in Belfast in February and ran a virtual Dublin launch in July, before celebrating Pride Week with some virtual events too.
I took part in the 'Campaign in Code' competition, for employees to create their own versions of the Find Yourself adverts. This allowed us to work with Liberty IT's adverts and code them ourselves into different versions of the advert – these were then used as part of the student recruitment campaign and I got my photo taken beside my own advert at a bus shelter! Using the software for this was really interesting – I'd never worked with images and code before – and I wish I was taking part in this year's competition.
I also got to represent Liberty IT at the UU Jordanstown recruitment fair this time last year. I went to these myself when I was at uni and they gave me a good understanding of what to expect from the process. It's definitely easier to get this information from someone who has been through it all already, so when I went to the fair for LIT I tried to help take people's nerves away by talking to them about what to expect if they applied.
What will you be taking away from your Internship Software Engineer experience now you're back at uni for your final year?
Definitely the coding practices and methodologies – that's how I know how to work now! I will be able to use GIT too, which I hadn't been able to before.
Uni lectures will all be online until the end of the year – so it's pretty nerve-wracking. But I've hopefully got into some good working from home routines and habits over the past few months. I've had two friends graduate who both got 2:1s and had their last term virtually, so I can get tips from them.
I really want to come back to Liberty IT after I graduate as an Associate Software Engineer. I would like to continue to learn more about the amazing technologies used at Liberty IT.
What would you say to anyone considering applying for an intern or graduate role at LIT this autumn?
Definitely give it a try. The internship is worth it if you get it!
The process is fun – Liberty IT's application was the least stressful out of all the roles I applied for (and obviously it went well!) and the people running it are friendly and encouraging.
There's so many things to do in LIT, it's so much more than just an 'office job'. There are loads of committees holding events and lots of tech talks to go to across a wide range of subjects – all virtually of course, but that doesn't make any difference to how much you can learn and how much your skills improve.
Interested in a Software Engineering IT Internship?
If Amy's experience sounds like it's up your street, Liberty IT internships and other student roles will go live again in the autumn.
Since this interview, Amy has joined the Liberty IT team as an Associate Software engineer. You can learn how she is building her IT career with us here!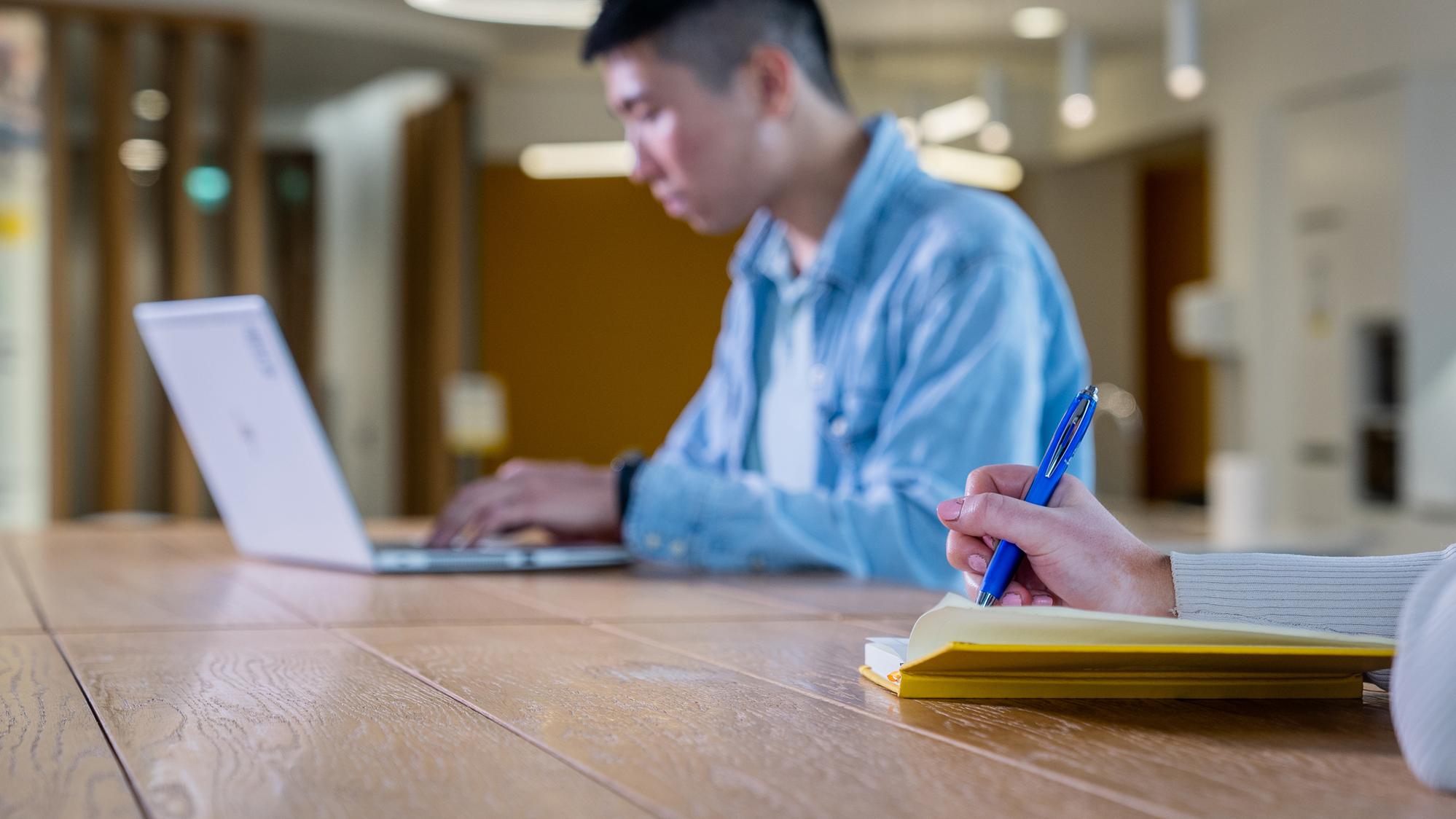 Come work with us
Join us and be part of a collaborative team working with amazing technologies, delivering innovative solutions worldwide. We're currently hiring Software Engineers, Consultants and more.