Scholars
As a scholar with Liberty IT you will join the team for a summer placement following the first year of your degree. During this placement, you'll work as part of an Agile team where you get exposure to working in a commercial environment and grow your technical knowledge. You will then return to join us for your placement year. 
You will get the opportunity to work with and learn from our best Software Engineers. We will offer you a competitive salary and support you through mentoring, coaching and training programs. 
In addition to this, you will be a Liberty IT ambassador at your university.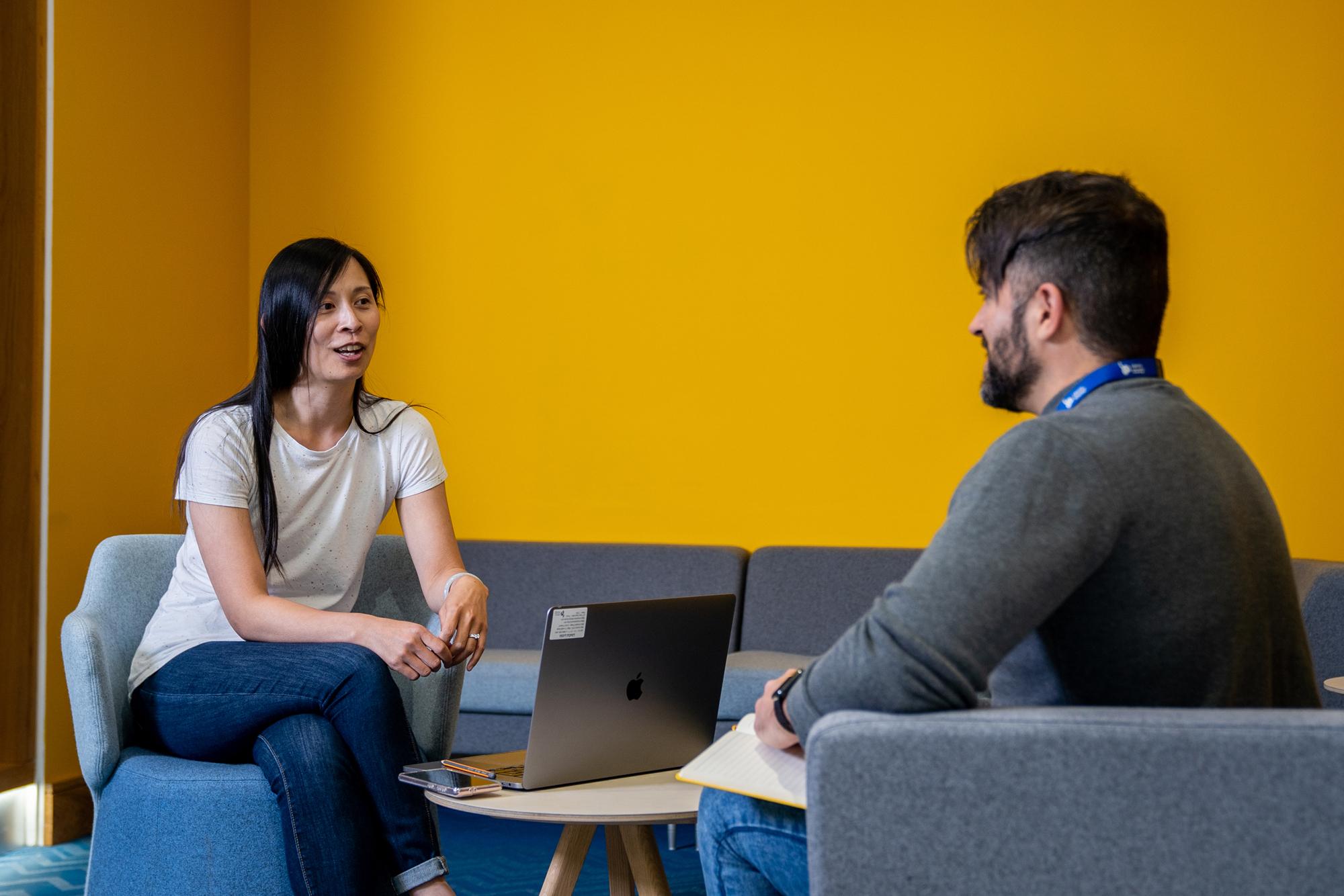 Scholar roles
Our scholar roles are now closed and will reopen again in autumn 2024. Good luck to everyone who applied this year!
Frequently asked questions
Undertake basic programming tasks.
Deliver real value by working as part of an agile team to solve real business problems.
Communicate and collaborate with your team and customers to have exposure to the entire software development lifecycle.
Be supported in delivering high quality, tested and secure code following the processes and standards within the team.
Experiment and learn new technologies.
Have the opportunity to suggest and implement new ideas and innovations.
Have the opportunity to collaborate with and learn from developers across our organization through internal networks, events and communities of practice.
Take part in recruitment activities that promote Liberty IT
Be a Liberty IT ambassador

What experience and skills do we need?

Be just as good at working with people as technology. Someone who makes a team better by being part of it.
Understand the importance and principles of writing clean, quality code.
Be proactive about continuous improvement and innovation. Someone who doesn't just dream it but gets it done.   
Show a desire to learn from others, knowing when to ask for help.
Be willing to share their own experiences and expertise.
Be interested in technology and actively keep their skills up to date.
Currently studying in the first of a four year degree in Software Engineering, Computer Science, or an IT related discipline at Queen's University Belfast or Ulster University
A proven knowledge of the fundamentals of coding.

When do I apply for a scholar position?

We invite applications to our scholar positions in September of the first year of your degree. Placements will start in Summer 2024.