Jamiu Salimon is a Software Engineer who joined us in 2021 and Patricia Meara is a Technical Capabilities Manager who regularly sits on interview panels – they told us more about their experiences of the remote interview process.
Stephen Killilea, our Talent Acquisition Lead, has also shared some of his top tips.
Jamiu: How was your application and interview process?
At first I wasn't really sure about applying remotely, but the Talent Acquisition team (Stephen, Ronan and Michaela) in Liberty IT were great at answering my questions about the role and what to expect, and this really helped with the application process. At the interview, everyone on the panel was really welcoming and this allowed me to feel like I was having a conversation with them, rather than the stress of a formal interview.
Patricia:  What's different about interviewing people remotely?
A lot of the prep I do for a virtual interview is the same as in person – such as planning the questions to ask – but now I also make sure my camera set up is correct and try to make sure I don't get any interruptions from my husband, daughter or dog! A lot of the interview process is the same as well, making sure I listen take notes and leave time for questions. At the same time, I try hard to make the candidates feel at ease – explaining we are all working from home so interruptions are normal and that if they see the top of my head it's because I'm taking notes. If I can be as natural and friendly as possible then I hope this really helps.  
What advice would you give to someone applying for a job at the minute?
Jamiu – do your research like you normally would. Don't be afraid to reach out to companies and recruiters before applying. My conversations with the Liberty IT team really helped me to feel calm and confident ahead of the interview.
Patricia – when it comes to your interview, try to find somewhere quiet without distractions, make sure you have a glass of water beside you (we'd usually offer you one if we were face to face) and, if you can, turn you video on. It's nicer for us to be able to see your face and we can see if you maybe need some time to think or need to have a question repeated.
Stephen – check out the company's content online – here at Liberty IT we have a YouTube channel and a Medium blog where you can get a great insight into what our teams are working on. You'll also find out more about what's happening here on Twitter, LinkedIn and Facebook.
Use interviewing remotely to your advantage – you have the opportunity to share your screen to demonstrate your experience.
Finally, be yourself. Lots of people try to provide answers they think the interviewers want to hear. At Liberty IT, we use our interview process to find what experience you currently have and we are committed to developing your skillset in other areas that we may need for a particular job. We encourage our employees to be lifelong learners and support this by providing free access to CloudGuru, Pluralsight, Linkedin Learning and dedicated learning and development programmes.
Jamiu:  How have you settled into your new role here?
The team has been really welcoming and helped me to get set up – I have a buddy and a pair programming colleague to work with and I don't feel like I'm new at all!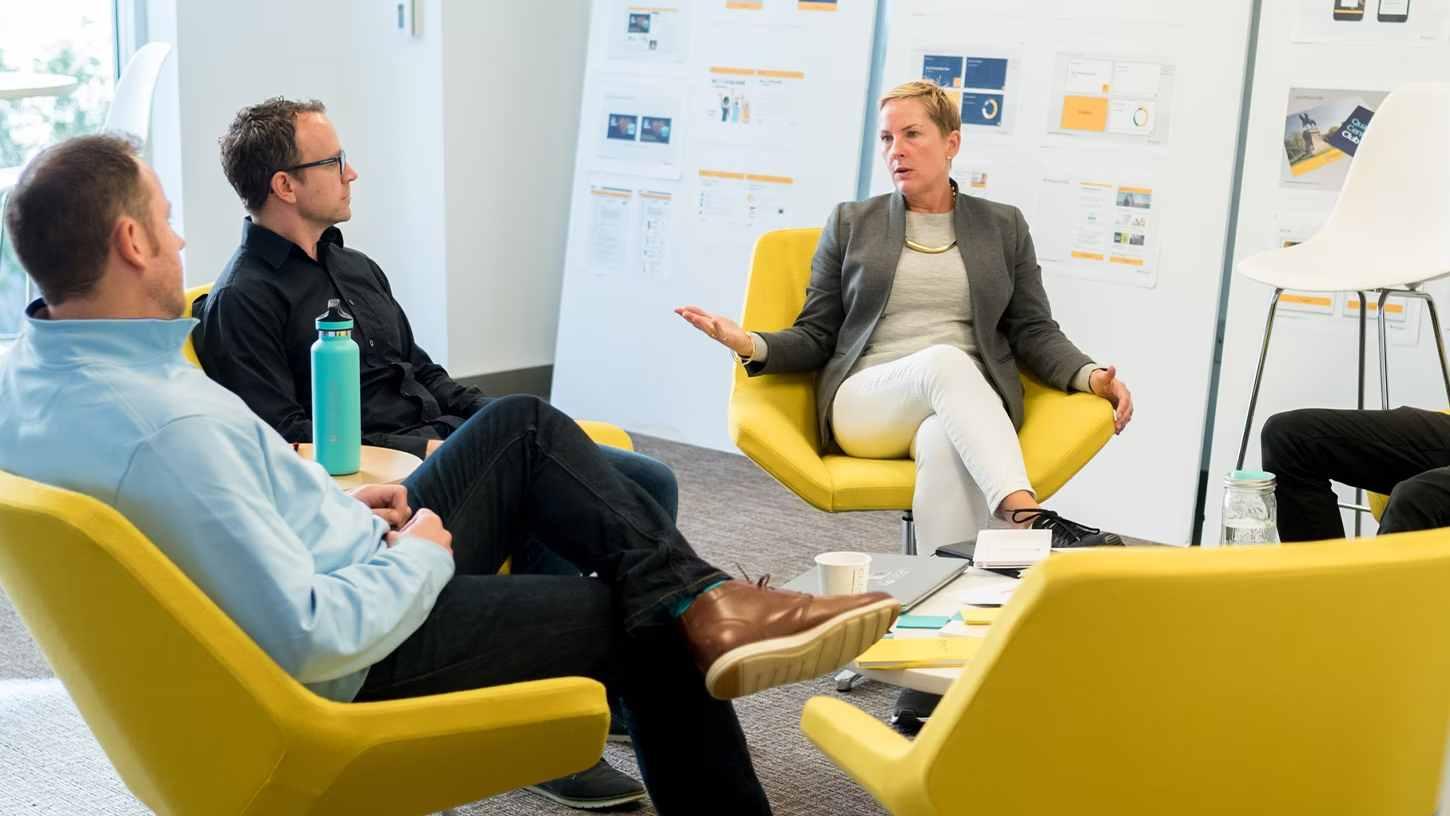 Come work with us
Join us and be part of a collaborative team working with amazing technologies, delivering innovative solutions worldwide. We're currently hiring Software Engineers, Product Owners and more.