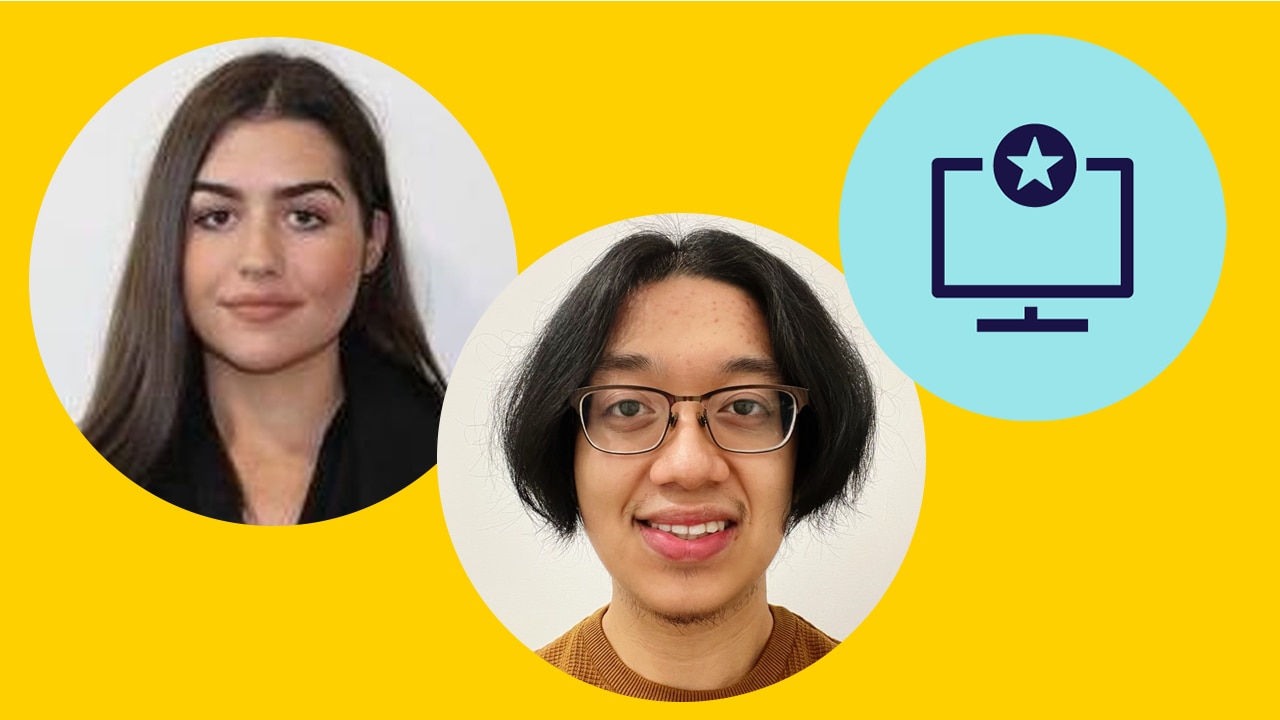 Louis Chavez is an Associate Software Engineer who joined Liberty IT at the start of 2022. Niamh Kenny is a Product Designer who first joined as an Intern in 2020 and came back after graduating. They both took part in Liberty Mutual's Ignite Hackathon in October 2022, so we asked them to share some of their experiences and learnings from the event. 
What made you want to take part in Ignite and what was the experience like?  
Niamh: I was always interested in getting involved in Ignite, but as a designer I wasn't sure if I could play a role – until an engineer in my team asked me to join up and bring a design perspective to the project. Of course I said yes! 
I really enjoyed it from the minute we arrived at the airport. It was my first visit to the Liberty Mutual office in Boston so it was great to see it in person. When we arrived on the first day, we got set up in the big conference room along with plenty to eat and our branded Ignite Oodies – I'll love using mine this winter. 
Our team was a hybrid of in-person and remote, so we tried to be inclusive of everyone, making sure to communicate regularly and being mindful of time zone differences.  
It was great to spend more time with colleagues in person, as I'm on a remote contract, and outside of my usual work context – I enjoyed having creative freedom and working with such a talented team on an innovative project. To top off a great Ignite experience, our team got through to the finals and won the 'People's Choice' award.   
Louis: I heard some of my teammates were making a team, and I thought it would be a really interesting experience to work with them on something outside of our daily work and see what we could come up with and how far we could get. 
Since I've just joined Liberty IT this year, this was my first Ignite. I really liked having the option to take part remotely, as I usually work from home, so this suited me and some of the team – others took part in person in Boston. To add to the remote experience the Liberty Ignite team ensured that we would not be missing out by sending us each a swag bag and snacks.  
The event itself was hectic but fun, especially when it came to crunch time and not everything had gone as planned; it was a really great experience for building that camaraderie between us as teammates and really was just great craic in general!  
The presentation stages were really cool especially with this being my first Ignite. The ideas that the competing teams put up were very impressive and innovative.  My team's idea was for a connectivity hub that would be a central platform for hosting and advertising events/games for Liberty employees and we made it to the finals, which we were really proud of! 
What did you learn from Ignite?  
Niamh: The biggest learning for me was the importance of working across teams and disciplines, so we all complement each other. I loved getting out of my comfort zone and experiencing new kinds of creativity that aren't part of my day-to-day job.   
Louis: From Ignite, I learned the importance of interviewing the customers/users. Not only does it help in the judging process, but it also really allows you to visualise what the customer/users wants, identify the scope of the idea and the potential value for the company, and be better prepared for the hackathon. 
What advice would you give to anyone thinking about applying to work at Liberty IT?  
Niamh: My advice would be Don't be afraid to ask questions – whether in the application process or once you start with us – it'll benefit you more in the end and everyone will be more than happy to help you out! 
Louis: My advice would be to just go for it! It really is a great company, especially for graduates. Ignite is just one of the ways they encourage people to be innovative, to continue progressing and learning, while also encouraging fun and camaraderie, all of which sum up my time here in Liberty IT.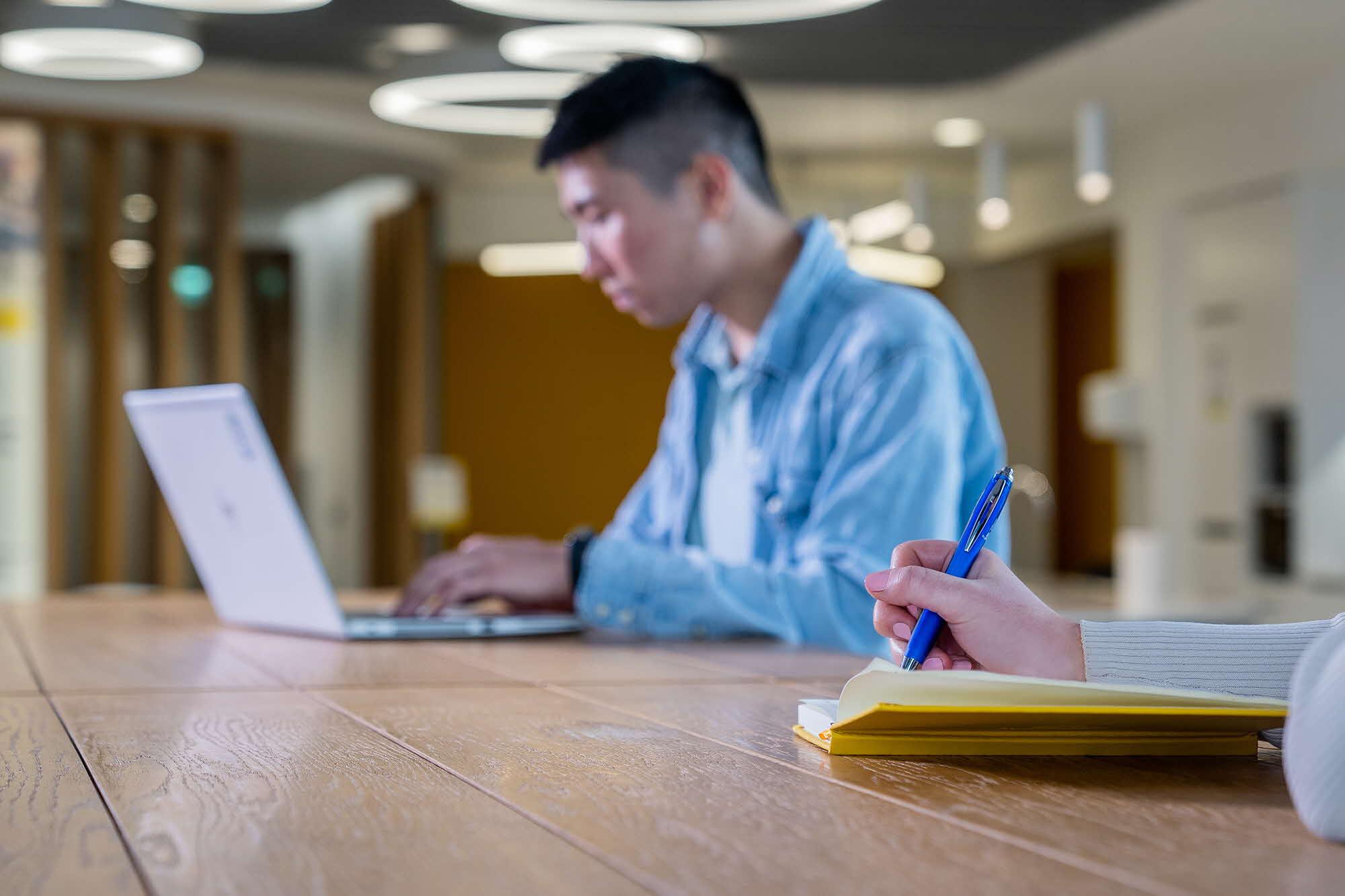 Come work with us
Join us and be part of a collaborative team working with amazing technologies, delivering innovative solutions worldwide. We're currently hiring Software Engineers and more.